THE POCKET PAPER NOTEBOOKS
In a world of endless electronic distractions, we treasure the timelessness of paper. A sanctuary where imagination thrives and great ideas are born.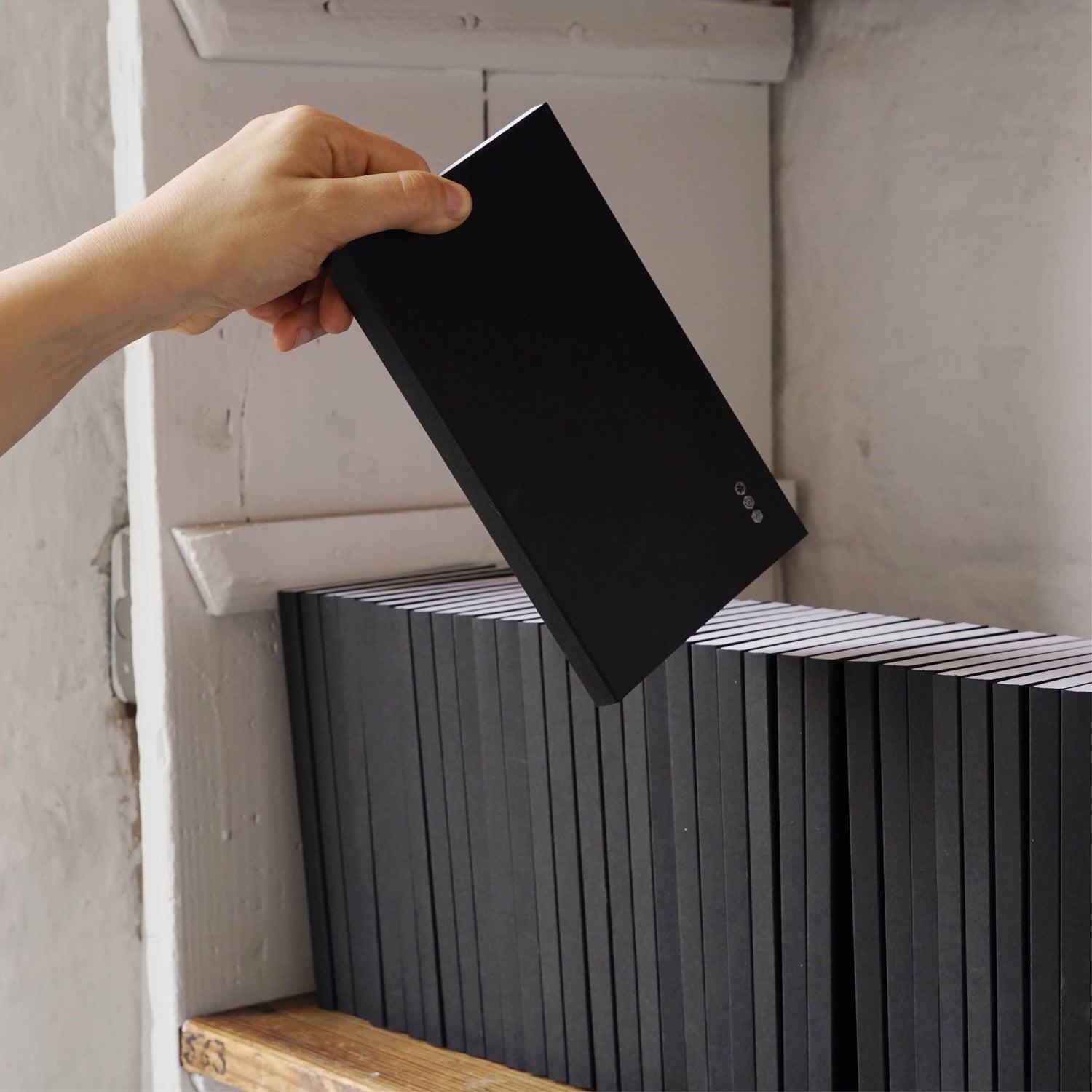 THE LITTLE BLACK BOOK
Every AJOTO Pocket Paper notebook is covered by our distinctive black cover, created using a specialist uncoated 350gsm Italian card stock. Keep the cover plain, personalise it, or slide it inside a leather Pocket Paper Cover as a refill.
We use a Swiss-binding technique that allows the cover to wrap over the book and is only attached to the back page. This protects the pages and spine when in transportation.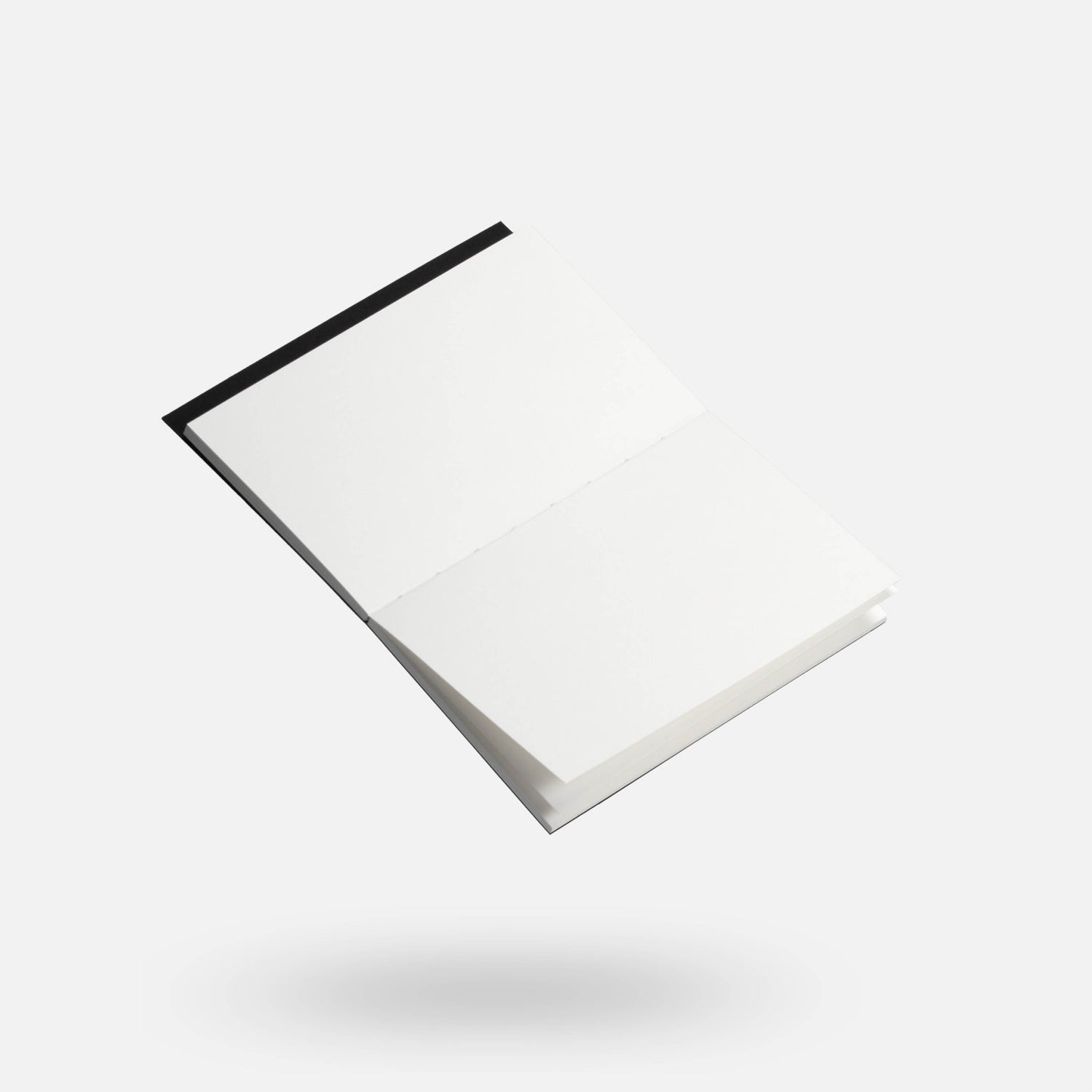 LAY-FLAT PAGES
The notebook has been created with a flexible construction where every page effortlessly opens flat when opened. The pages are section-sewn, a traditional bookbinding method known for its strength and longevity.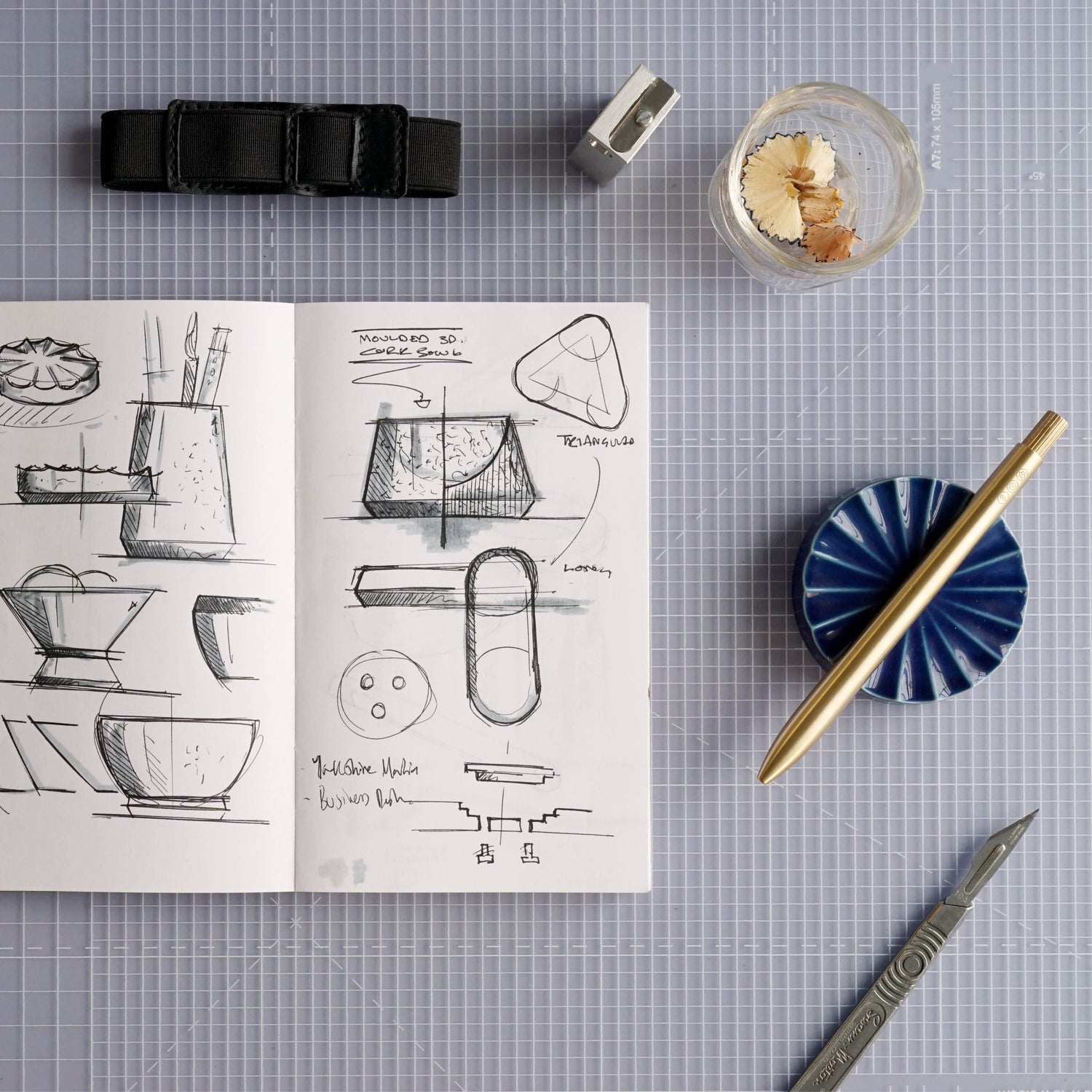 DIFFERENT EXPERIENCES
Our mission is to introduce you to an incredible world of paper and to guide you in discovering your perfect match.
We believe selecting a notebook should be akin to choosing your favourite chocolate, wine, or coffee. It's a very personal decision, that reflects our individual tastes and references our knowledge of provenance, ecology, and the distinctive tactile qualities that paper provides.
PAPER ORIGIN
We take paper seriously.For too long, its origin and craft have been overlooked. We want to help change that. We want to bring these special papers to customers who care about where their paper comes from, the people who make it, its quality, and the materials used to make it.
By knowing the origin of your paper and using it, you're showing paper makers that their skills are not only appreciated but essential to preserving this sustainable and traditional industry.

PACKAGED TO TELL A STORY
Each notebook is delivered in a glue-free box made from a coloured card that contains extensive information referencing the paper's stock, experience, and specifications.
Each edition has its own unique colour box enabling you to quickly identify the Edition either on-shelf or online.
Once opened the packaging box can also be turned inside out to form an archival storage box.
PREORDER THE COLLECTION
Regular price

Sale price

$25.00

Unit price

per

Regular price

Sale price

$25.00

Unit price

per

Regular price

Sale price

$25.00

Unit price

per