OUR STORY
We are AJOTO, an award-winning British stationery manufacturer producing some of the world's finest creative tools and accessories.
Every item in our collection is created by combining the precision of advanced engineering with the soul of traditional craft and is enhanced by the passing of time.
A JOURNEY TO...
We are Chris and Marta and since 2011 we have grown AJOTO from a table in the British Library into a internationally renowned stationery and accessories brand that celebrates the creative and curious.  Our name AJOTO is a compression of the incomplete sentence 'A Journey to… ' and embodies our philosophy that what makes us who we are is the journey we take.
Although we design and develop everything in our UK workshop our story is global, from where find inspiration to the carefully selected specialists we work with from across the UK and Europe.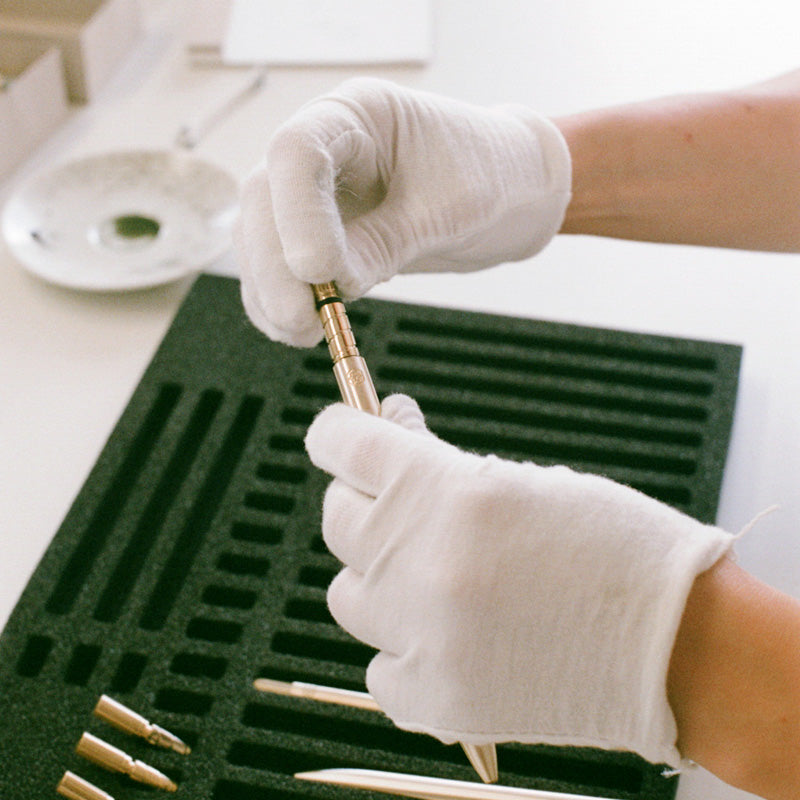 TIMELESS
Timelessness is our foundation and the common bond between everything we make.
‍We design and create items that are built to last and be handed down for generations. Tools that come with a lifetime warranty and are made conscientiously with an acute awareness and consideration for the resources used.
MADE BY, NOT JUST MADE IN.
We coined this phrase to reflect our strongly held belief that manufacturing should be an open celebration of all people, places and processes involved.

We partner with over 30 independent specialists across the UK and Europe to create each item in our collection. From the outset, we have sought to connect our customers with the story of production so they can fully appreciate and value the skill, experience and knowledge that goes into making every item.  
FOLLOW OUR TRAVELS AND JOURNEYS
Alongside our main @AJOTO instragram account you can also follow @ajourneyto , which is account dedicated to our travels as we seek out inspiration and meet with amazing people.